Intro
Free Keyword Tools – When starting a new PPC or SEO campaign, it is important to have a keyword list that is diverse and expansive. This ensures your ads are reaching the right audience for your business.
By using the best free keyword research tools, you can build out an effective list of keywords that will be perfect for your next PPC campaign. The following blog post will discuss 7 free keyword tools we use on our day-to-day operations in order to help you pick the best tool for yourself!
When choosing a free keyword tool is important to consider your advertising goals and what level of competition you are targeting. Free keyword tools typically use website data from search engines to rank the keywords by popularity and difficulty. By having an understanding of your campaign goals, it will be easier for you to pick a free tool that suits your needs!
Here at Sheaf Media Group we specialize in Search Engine Marketing, based on our experience we have pick a set of 7 Free Keyword Tools that we use on a constant basis to build our campaigns.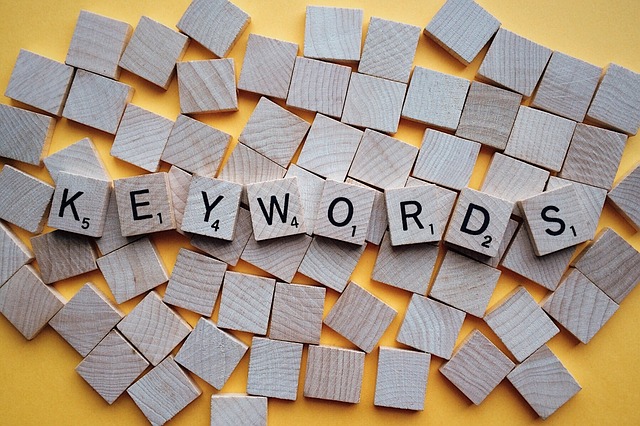 Here is our list of chosen tools:
To find more free online resources for your PPC campaign check out this list of the best free paid keywords research tool sites. This will give you an ample number of options from which to choose so that no matter what situation you may come across in your day to day operations, there is something here for everyone
Google Keyword Planner

Google Keyword Planner is an indispensable tool for advertisers. This free tool helps you discover new keyword phrases related to your business and figures out how many people search for them, anywhere from zero to millions of times each month.
It also provides estimates on the cost of ads targeting these keywords, which will help you gauge whether a specific initiative is worth pursuing or not. Google Keyword Planner allows users to manage campaigns more effectively by helping them determine what keywords they should focus on, based on their monthly advertising budget for both Search Network unrestricted and Search Network with qualified traffic only. You'll be able to use this to advance your business goals whether it's driving in-store sales through local searches or increasing brand awareness throughout web presence efforts.
There are three advantages to using Google's Keyword Planner. First, you can use it to detect new keywords and search volume for your products, services, or website. Next, the keyword planner shows monthly average searches. Finally, it helps marketers organize their keywords by adapting them into categories that relate to their brand. Utilizing this tool would be a great asset for any company trying to make intelligent marketing decisions based on data-driven insights!
The Keyword Planner tool can provide you statistics on how to target your keywords, but campaign success depends on many factors. For instance, offer, budget, product and behavior of customers are all relevant elements that must be considered when designing a successful campaign.
Google Trends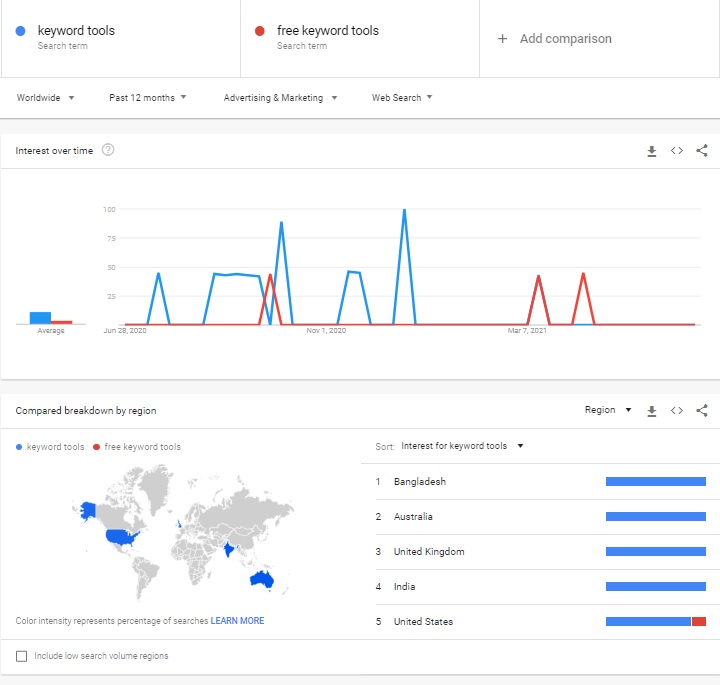 Google Trends is the search engine for all your trend needs. Why are so many people searching for "fluffy teddy bear costume"? Is it because they're feeling a little lonely? Don't worry, Harry Potter will come around and save you. It can help you find out what's trending in the world today with just one click on this cleverly designed app that is as sweet as honey (or, icky if you prefer). It's like having an ultra-powerful microscope to point your eager eye!
Think you know what people are searching for? Explore Google Trends today! Enter your term, and analyze the data with a highly customizable chart. Find out who is dominating this year's search engine competition, find new topics to write about, or see what phrases you should be targeting.
Google trends can help you keyword research by providing you with the most commonly searched terms. You can see what people are searching for across time, which geographical areas have the highest number of searches, and how many more or less searches there are from tomorrow to today.
This is a tool that will help you find keywords related to your industry by showing them in context so you can determine if they're worth targeting.
Google Trends is a great way to plan ahead and maximize your advertising. You can use the tool's insights to find trending topics, as well as "down-trending" keywords that are losing relevance over time.
Keyword Surfer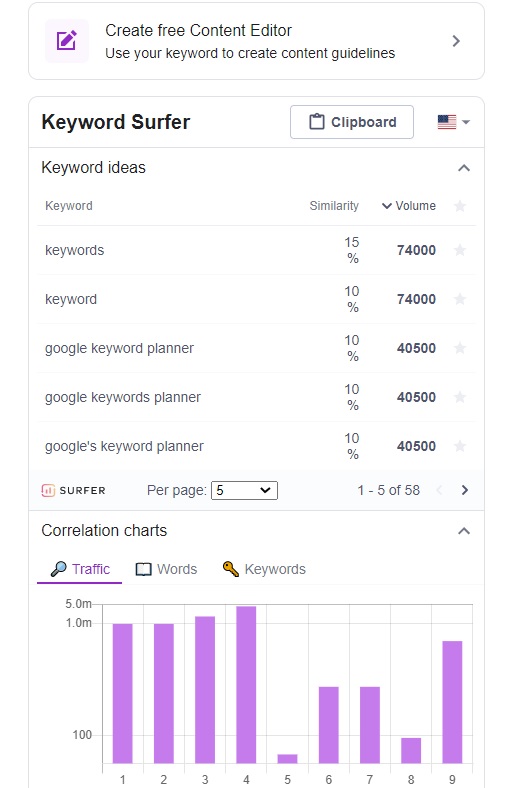 Keyword Surfer is the fastest way to provide everyday people with extensive marketing data instantly, from any computer or browser. The free extension will provide search volumes and trends for popular queries right in Google Search results – all from a click of a button.
The smart tool also includes guides on how to create compelling brands, catchy headlines, and more. Whether you're running an online shop, trying to find new blog post topics, or looking for phrases that attract prospects with high bidding costs per ad (PPC), this handy research tool has you covered!
This great tool can help you search any keyword and you'll find search volumes, CPC, top terms, related searches, relevancy data and more! Set up a Content Editor to generate keywords based on NLP-driven guidelines then just start writing.
Ubersuggest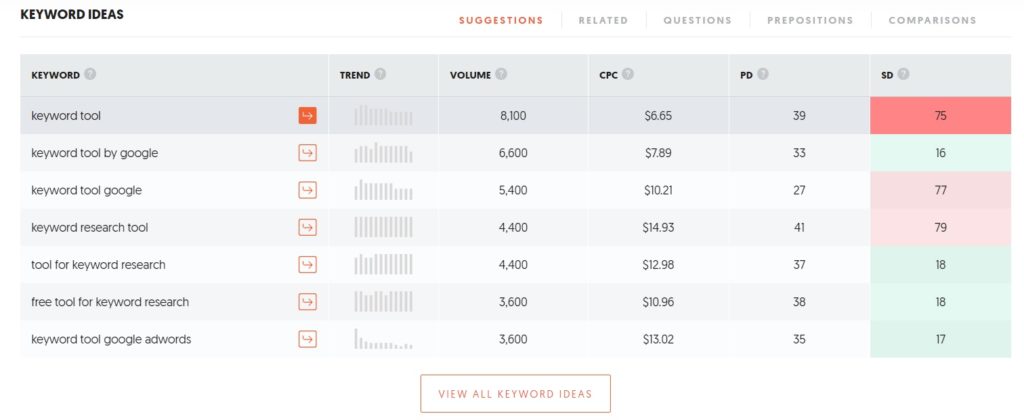 At times we just need a little help coming up with the right keywords for our content marketing. That's where Ubersuggest comes in and saves the day! This free keyword tool helps you generate an unlimited number of suggestions instantly to give you some inspiration, or, if not that then a solid starting point.
With so many websites competing against each other, your advertising strategy needs to stand out from the crowd and what better way than by using top performing keywords?
Ubersuggest has created a diagram that explains their process for coming up with keywords. It starts by looking at the most popular long-tail queries and then matches those results to your seed keyword, which is any word or phrase you wish to generate suggestions related to it.
The best part of Ubersuggest? It's Free plan.
You can use this amazing tool to increase traffic and rank your website higher in search engines. It comes with a great list of features, including refinement and more volume for suggested keywords, availability of CPC (cost per click), competition and search volume, advanced filtering capabilities, and the ability to export data in CVS.
Find out how you can make your online shop or business stand out even more! Ubersuggest is one of those affordable yet amazing tools that helps digital marketers like me every day around the world. You will love it too!
The Ubersuggest tool is very simple and easy to use. All you have to do is visit their website and enter your seed keyword. You'll see the list of keywords come up in a matter of seconds and you can easily select which ones to export, based on their relevance.
What's more? Ubersuggest offers Free Basic plan that includes results for suggested domain names only (up to 100). It is also possible to upgrade it to a Premium plan if you need additional features such as search volume and CPC for each keyword, rank tracking by country or region, analysis with data, campaign management tools like importing projects from other sources and exporting them into CSV file format etc., all those at affordable prices!
Keyword Sheeter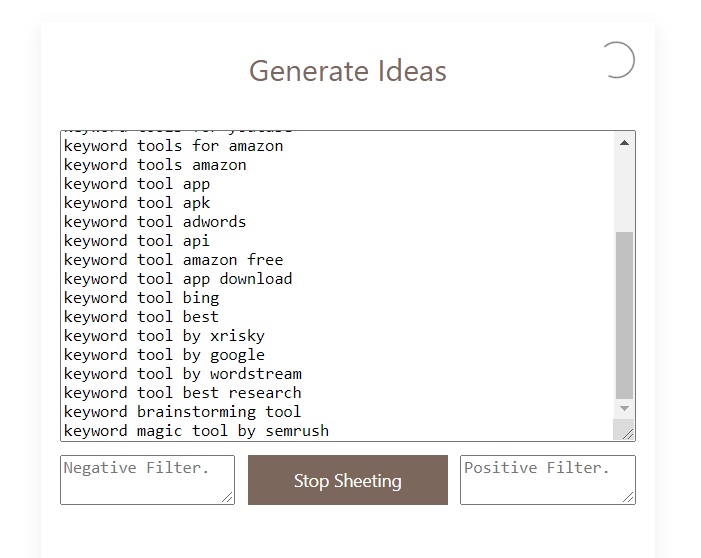 With this tool you can come up with 1,000 keyword ideas about your product in just one minute – and that's not an exaggeration! This handy little gadget is the perfect secret weapon for anyone who hates coming up with ideas.
With Keyword Sheeter, you never have to worry about being at a loss for words ever again. There are literally endless creative possibilities when it comes to creating keyword ideas for any niche.
The Keyword Sheeter will scan through your input, spit out a list of keyword suggestions in ten seconds, and even gives you the search volumes for each one. In times like these when we need to find so much on such short notice, Keyword Sheeter is invaluable.
Does your business lack the time to analyze all of its own keywords? Keyword Sheeter is the solution. With a few taps, it'll do the work for you and provide the important statistics on what your target audience is most responsive to.
Your paid account unlocks reports that are much more elaborate and comprehensive, letting you strategically plan future content in areas where people will be most receptive.
Keywordtool.io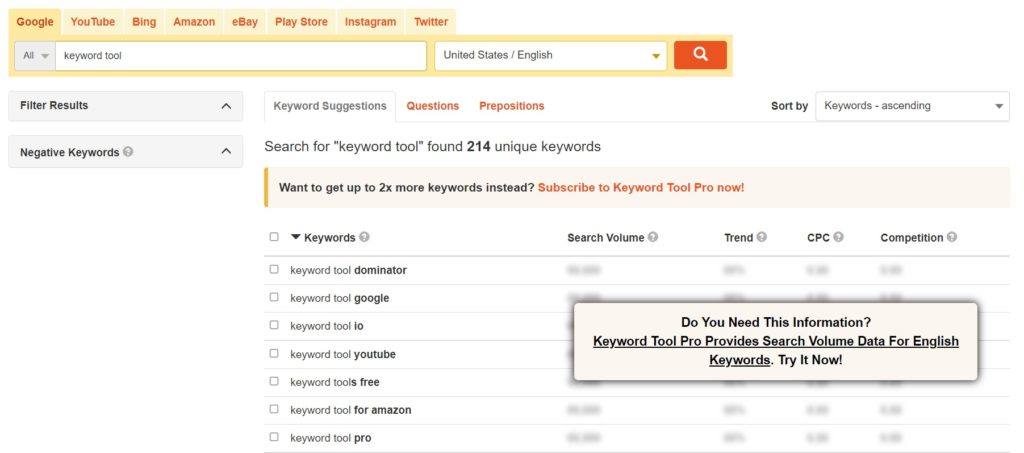 Unleash the power of keyword research–in seconds! Keyword Tool lets you execute accurate and well-researched SEO or PPC advertising campaigns that are top notch. It's never been easier to research and find the best keywords for your business, getting you just what you need in an instant. The best part is that it's that they offer a basic free plan.
The free version of Keyword Tool shows you up to 750 long-tail keyword suggestions for every search term! This tool is perfect for finding hidden keywords that could increase your site's traffic.
Keyword Tool is your best friend when it comes to finding new, specific, and interesting keywords for any topic. This free online tool uses Google Autocomplete so you can generate hundreds of relevant long-tail keywords in just seconds!
Keyword Tool helps you quickly find and make sense of thousands of possible keywords that can help you improve your website and marketing campaigns. You'll get quality data and be fully equipped to make smart decisions – it doesn't cost a thing!
The Keyword Tool gives you access to what people are searching for online in a simple-to-use interface. This makes it an excellent asset for content marketing and SEO, since it does not hide popular keywords that could be used to create content for your site. Investing time in the Keyword Tool helps you make more informed decisions when deciding which topics to cover on your website.
Bulk Keyword Generator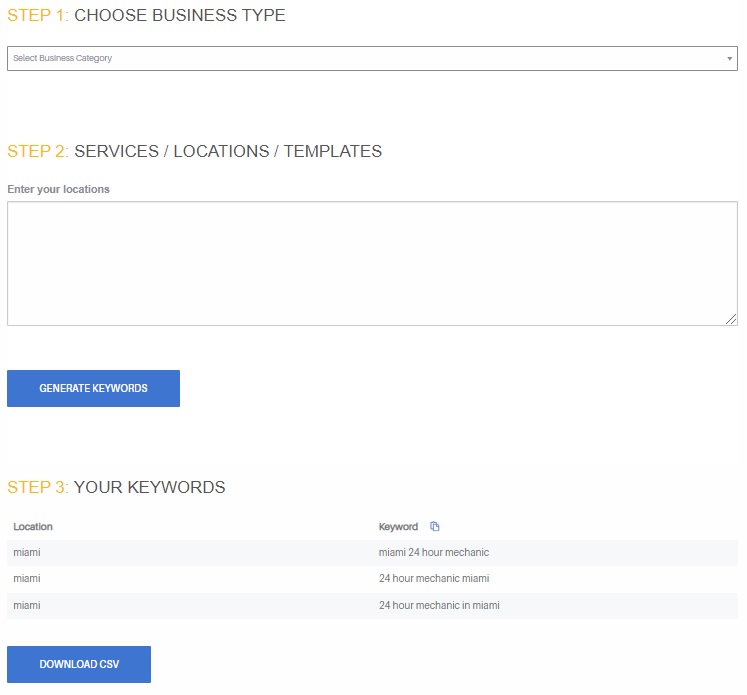 The Free Bulk Keyword Generator is a free and easy-to-use tool that will help you find new keywords for your next campaign. It has many great features to get the most out of it, including:
* Generate up to 100 keyword lists at once
* Easy sorting options by country or alphabetical order
* Export all data in CSV format with one click
This Free Bulk Keyword generator can be used as a standalone resource without any restrictions on how often you use it. We cannot wait until people start using this amazing tool!
Your brand is only as strong as the keywords you're ranking for – and a Bulk Keyword Generator will give you hundreds of phrases to rank for. Create custom lists of search phrase ideas based on different industries, or go broad: let this free SEO tool generate a list of profitable keyword ideas from your location that are relevant to your business type & industry!
Tired of keeping track of different keywords and phrases to optimize your website? Here's the solution! The free Bulk Keyword Generator will automatically generate relevant SEO keywords for your industry, while saving you the hassle of doing it yourself one by one.
Conclusion
We hope that you find this blog post helpful in your search for a keyword tool. If not, we would be happy to help by providing some insights into how the process of SEO and PPC marketing can benefit from a deeper understanding of keywords as well as provide insight on what tools are available. Our team is ready and waiting to offer their expertise so please don't hesitate to ask us any questions or if you need assistance building your next campaign.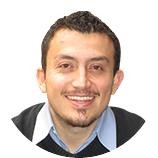 I'm a Digital Advertising / SEM Specialist with 11 years experience with Google AdWords, Bing Ad Center, Facebook, LinkedIn, Google Analytics and HTML. I have an extensive understanding of the various facets of digital marketing. I love to read about success stories that will inspire me or teach me something new–whether it is in business, sports, or any other field of interest. Passionate about helping business grow with the help of technology. I'm always ready to assist business in areas such as Marketing, Pay per click, SEO and content marketing.