Understanding how advertising works on consumers and demonstrating its effects is a fundamental issue for all marketers. Many different models have been developed to solve this problem. Among these models, the AIDA model is one of the most used models. It was developed by Elmo Lewis in the late 1800s. This model, in the personal selling process; defines the stages that consumers will go through to purchase a service or product.
AIDA model, Innovation Adoption Model, Marketing Funnel, Sales Funnel, Effects Hierarchy Model, Information Processing Model, or Customer Journey. The common point of all of these conceptual models is that they try to map the cognitive and behavioral processes customers encounter while searching for a specific product or service that will meet their needs.
The theory behind states that customers go through various stages to purchase a company's product before making the final call. By mapping these stages and stepping into your customers 'wishes, you can see your company from your customers' perspective and improve as needed.
What is the AIDA Model?
The AIDA model describes the cognitive stages an individual goes through in the process of purchasing a product or service. It is a buying funnel that allows buyers to go back and forth at every stage and support their final purchases.
What Does AIDA Mean?
AIDA is an acronym that stands for the following:
Awareness: Creating brand awareness, letting the market know your brand or service exist and how to find more information.
Interest: Draw attention to the benefits of your product or service and encourage the buyer to further research.
Desire: Create an emotional connection by way of your product and service, show the personality of your brand. Move the consumer from liking to wanting.
Action: Move the buyer to interact with your company and take the next step. Download brochures, make phone calls, join your newsletter or live chat, or buy your product or service
The AIDA model is the most well-known marketing model among all marketers. Many marketers find it useful when considering how to make marketing communications effective, as we apply it consciously or unconsciously on a daily basis.
How to Use the AIDA Model or How can the AIDA model be applied to marketing planning?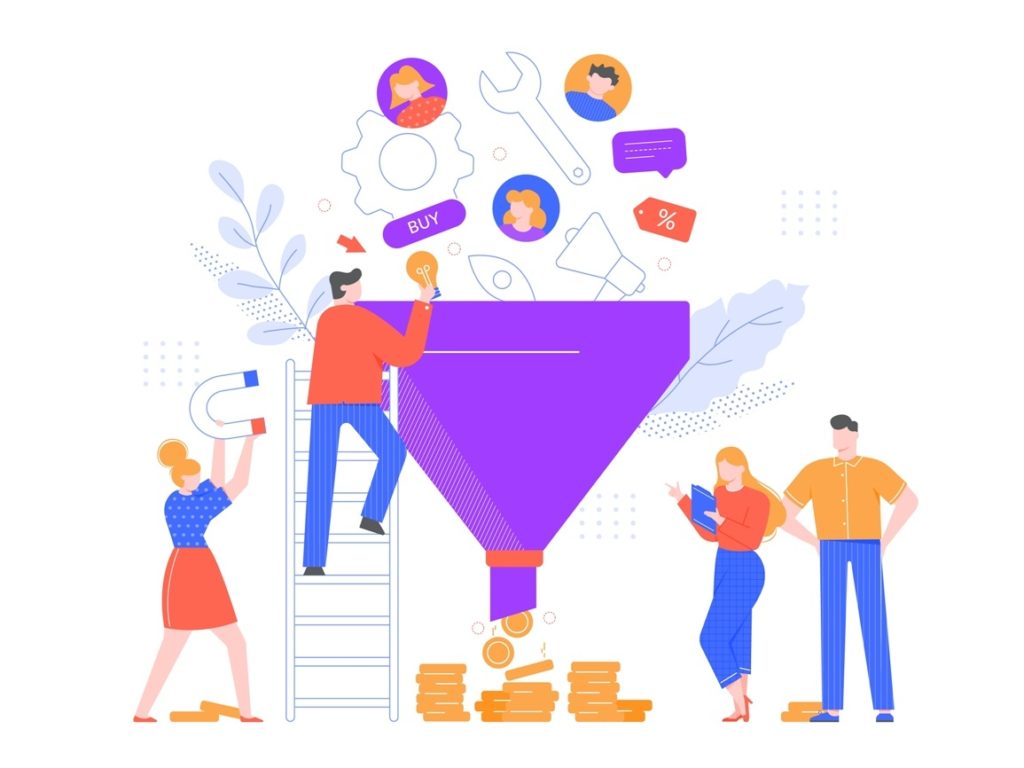 Companies can call it a communication model rather than a decision-making model for how and when to communicate at each stage, as consumers will use different platforms, enter different touchpoints, and require different information. So, to help you plan your specific and targeted communication campaign, this can be the start. Throughout the stages, you should ask yourself key questions.
Questions to ask for awareness
How do we inform buyers of our products and services?
What is our outreach strategy?
What is our brand awareness campaign?
What tools or platforms do we use?
What should the messages be?
Questions to ask for interest
How do we earn interests?
What is your content strategy?
What are your social proofs to support your reputation?
How and where can we present information? (Via website, videos and customer ratings)
Questions to ask for the desire
How do we personally interact to make an emotional connection?
Can I chat online?
Am I able to respond instantly to Twitter's private feed?
What are the services and products people desire?
Do I share tips and advice?
The AIDA model phases, the last one in action.
Questions to ask for action
What are calls to action and where do you place them?
Is it easy for consumers to connect and where do they expect to find it?
Have you thought about what marketing channel/platform you are using and how you will interact?
What is the advice to keep loyalty?
At what stage do you encourage this online and offline?
What are the steps of the AIDA model?
The AIDA Model
The AIDA model is a great marketing tool for customers at different stages of the decision-making process, helping to base business advertising decisions. At each stage, marketers will have to adapt their campaigns to help customers move from one stage to the next. The AIDA model is short and simple. Therefore, the consumer may ignore other important aspects of the decision-making process. It is also possible to move between stages. For example, people can jump straight from awareness to action.
Let's see in detail all the stages and how some brands are using them to their advantage.
Stage1: Awareness
The first impression can be the last impression. In the first stage, a consumer comes across a brand. This could be from an ad or word of mouth or sponsored content these days, more popular than a kiosk displaying products.
Often, brands assume that only one brand's existence will be automatically known to people, which may not always be true. Traditional advertising methods may not be a differentiator for your offering. Therefore, it makes sense to make a creative hitch to make your presence felt. Also, characteristic graphics, color, and size are extremely important in determining what the audience can capture.
Thus, a brand can gain the attention of consumers using the AIDA model in the following ways:
Fascinating advertisements
Personal messaging
Smart targeting
Sample; An automotive company targeting young people should invest in being highly active online on social media compared to print ads. To get more attention, Mini Cooper used an interesting guerrilla marketing strategy on the streets of Amsterdam, using giant cardboard boxes with torn gift wrapping.
Stage 2: Interest
Undoubtedly, it is the most important part of the stages. If the consumer thinks that the product has no meaning for him and does not find it fascinating enough, he will never reach the purchasing stage. For this reason, it is important that you convey your product message in a customized and clear way that fits the profile of the target audience. The most important point of product communication should indicate the needs of the consumer. This leads the consumer to take an additional step to see how they benefit from the product or service. For example; Take Adidas's campaign. Adidas campaigns can be shown as examples of AIDA Model advertising.
Adidas, which chose the world-famous football player Lionel Messi for its campaigns, made the best decision. Messi is known to have millions of fans around the world. Even the photographs of Messi attracted the football-loving consumer. The interest in the sneakers produced by Adidas increased and sports fans bought these shoes by reading their features. Thus, the number of conscious consumers has increased in this area.
Stage 3: Desire
It is not enough to create interest. A passion for how a brand presents itself can be greatly appreciated. However, it may not change in sales. Interest and desire can be achieved at the same time. So it is important to tell the audience why they need it, right after the interest has been generated. In this case, the brand should clearly emphasize the extraordinary features that the consumer cannot get in other products.
For example, the AIDA model, L'Oreal, one of the leaders in the beauty industry, addresses consumers' concerns about a product and provides advice on it. Selects much content related to skincare and beauty tips. If a person has L'Oreal products after reading a hair care ingredient, they will be more comfortable following that routine.
Stage 4: Action
The advertisement must end with a call to action designed to get immediate response from the consumer. Netflix, for example, uses persuasive text to persuade the consumer to try the free trial. Netflix announces how affordable their service is and highlights their value, then encourages consumers to sign up for a free trial.
Good advertising should evoke a sense of urgency that motivates consumers to take the right action now. One of the common methods to achieve this goal is to make limited-time offers. The purpose of the action, which is the last step of the AIDA model, is to get the consumer to take action.
Do not forget!
People buy only from people they trust, so tell a customer who is at the contract stage that the risk is low. This will prompt him to sign the contract.
And be sure to do it! You should also reduce your own risk by specifying the important and must-know points in the contract. Sales are present in every moment and every aspect of our life. The important thing is not to sell, but to sell sustainably, and people will only do this if they can trust you….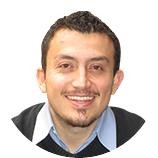 I'm a Digital Advertising / SEM Specialist with 11 years experience with Google AdWords, Bing Ad Center, Facebook, LinkedIn, Google Analytics and HTML. I have an extensive understanding of the various facets of digital marketing. I love to read about success stories that will inspire me or teach me something new–whether it is in business, sports, or any other field of interest. Passionate about helping business grow with the help of technology. I'm always ready to assist business in areas such as Marketing, Pay per click, SEO and content marketing.