Brand Advertising – Today, having a good image is essential for any business because when faced with two similar products, a consumer will choose the product that has the greatest notoriety, the one that will make the best impression (quality, price, design) but above all the one who led the best branding (advertising and commercial strategy). Besides, a good brand image brings a lot of positive consequences:
Promotion of products and services
The increase in sales and therefore in turnover
Increasing market share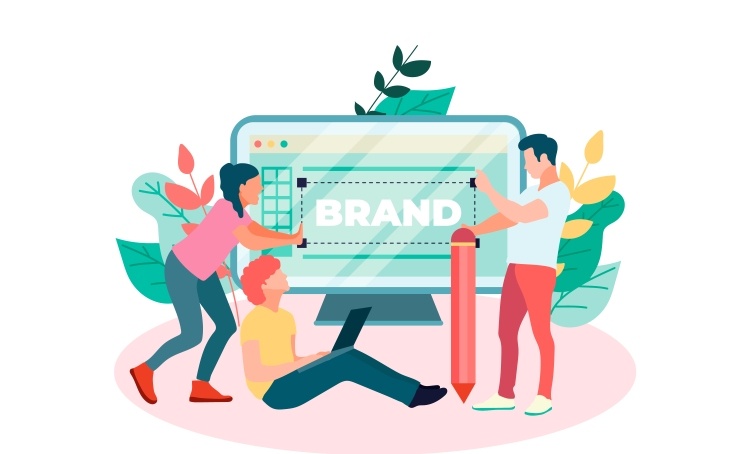 The objective for any business is then to understand how it is perceived by its prospects in order to match the public perception of the image it wishes to give itself. For this, it is necessary to lead an identity-building strategy through marketing and corporate communication.
Brand advertising: Seeks to promote the name, image, and identity of the company. It seeks to promote a favorable attitude in consumers, in the media, and, of course, in its target audience.
If our company is recognizable by the market, it will be easier to launch any product or promotion campaign, because we will have created a favorable attitude towards us. Our brand will speak for us, for our products and will speak well. Meanwhile, the products of the brands that are not known, the unknown establishments in which we have never entered (nor will we enter), die in the limbo of thousands and thousands of possibilities of purchase.
How to build your brand image?
The brand image is the fusion of the following three elements:
Identity
The offer: the product and / or the service
Communication
It is therefore on these three axes that a company will be able to play in order to build a representation of its brand that corresponds to it.
Before moving on to the concrete identity-building phase, it is necessary to ask a number of questions relating to the very essence of the business in order to guarantee consistency.
Start by studying your identity for a coherent image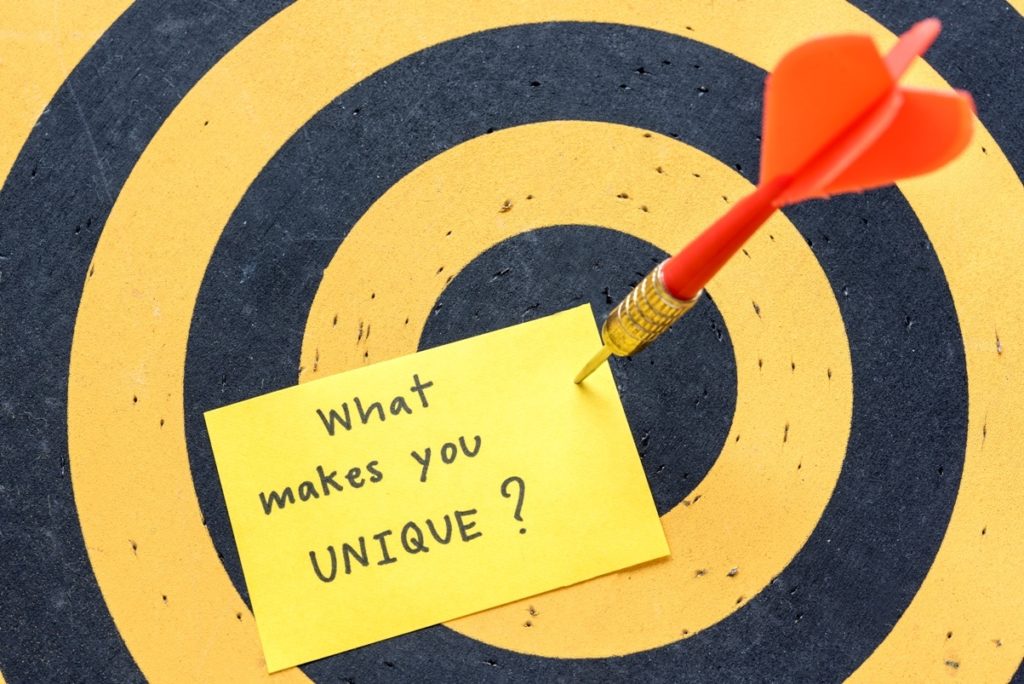 A company must obviously set up a quality strategy that is coherent and relevant to its sector of activity and its strategic positioning. Indeed, the mental representation of the public must reflect the identity of the structure and bring out the differentiating positioning in relation to the competition. Companies should then question the following points:
What is my offer and what are its special features of my product or service?
Who is my target?
How to stand out in a competitive market?
What are my values?
Knowing its structure, its strengths, and its targets help to identify the soul of the company in order to convey relevant messages and stand out. The values ​​are also to be highlighted by a marketing strategy but also through external and internal communication. Employees and people belonging to the organization must also feel these values ​​and convey them outside the walls.
For example, a brand that sells eco-responsible products has every interest in implementing eco-responsible actions internally (purchase of recycled paper, elimination of plastic cups, etc.).
If the message sent to the customer is not in line with internal practices, the brand risks making its actions not very credible and damaging its external representation and reputation.
Visual identity, the primary tool for disseminating the brand image
After carrying out the identity study, you have to collect the information collected and transform it into visuals. The visual communication of a brand can transmit countless numbers of messages subtly.
The visual identity is first transmitted by:
a graphic charter: choice of colors and typographies
a visual style: choice of the conveyed tone (relaxed, luxurious, sporty, serious) and the corresponding graphic codes (rounded, geometric, unstructured)
These two parameters will allow you to create a logo and a slogan or to modify the existing one. Indeed, it is sometimes necessary to change the logo, charter, and/or graphic line to improve consistency and relevance.
These components of the visual identity must be present in each medium disseminated by the brand such as television advertisements, the website, publications on social networks, purchase orders, or signatures at the end of the email.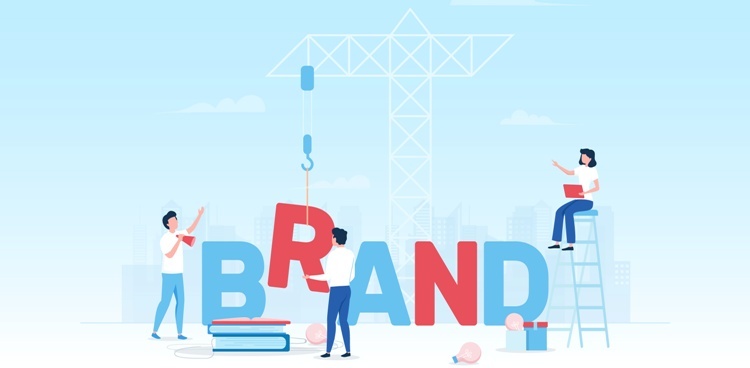 Marketing and communication campaigns to convey the image and increase awareness
Once the visual charter has been defined and the image constructed, they must then be disseminated strategically. This is why it is essential to establish a marketing plan and a communication strategy that will make it possible to reach targeted individuals.
The communication plan will make it possible to determine the means by which to reach the different market segments (social networks, poster campaigns, radio spots, etc.), the frequency of actions to be carried out, the tone to be used, etc.
This communication must be accompanied by a brand marketing strategy to support the message to be conveyed and further increase the notoriety of the company.
Consumers' perceptions of brands can change over time, either positively or negatively. Successful actions accompanied by an increase in customer satisfaction will promote a positive mental representation of the brand. On the contrary, it can be undermined by a negative word of mouth phenomenon also called bad buzz.
Bad buzz, an absolute danger for a brand image
Even having a very strong image, a bad buzz can have a disastrous impact on a company's reputation and therefore be detrimental to its health. It can lead to lower consumer satisfaction and confidence, slowing sales and thereby reducing sales.
Nowadays, a bad experience with a negative brand or advertisement can spread very quickly on the Internet, especially on social networks. Brands affected by negative word of mouth must react very quickly at all costs.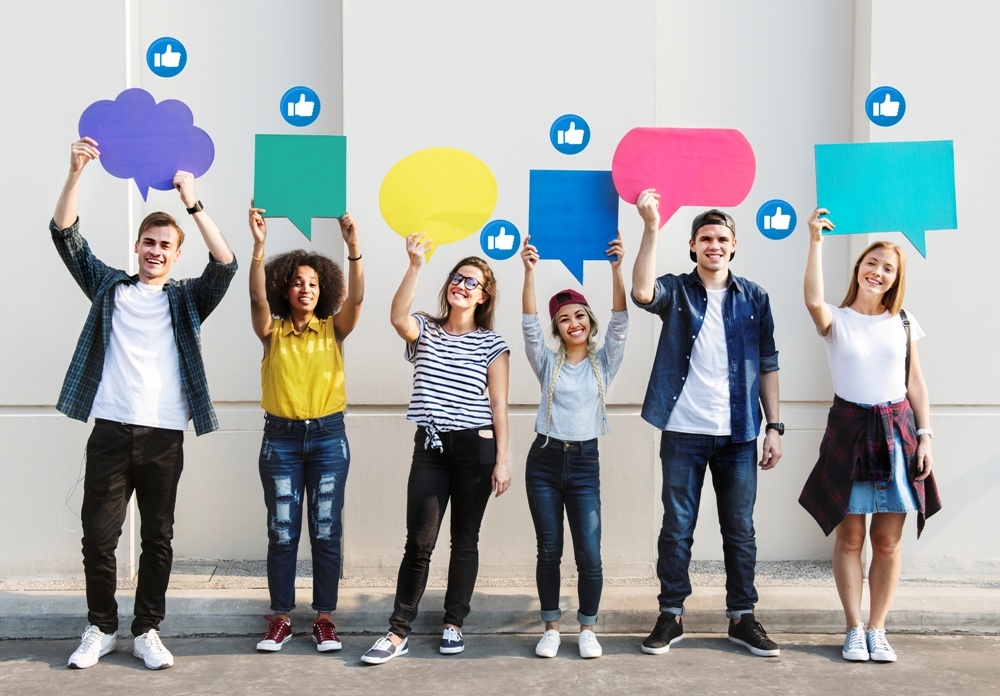 For example, in 2016, Samsung suffered a very bad buzz. The phone brand has been slow to take into account and minimize customer complaints about overheating a smartphone model. Consumers then shared the photos of their damaged devices on social networks, which amplified the phenomenon. As a result, Samsung has lost the trust of some customers who have completely turned away from it and gone to the competition. In addition, his share price has dropped significantly and his loss of turnover has been colossal. Without its strong reputation and international power, Samsung could have been in great danger.
Studies show that 91% of brands that react quickly with an apology or a suitable advertisement after having experienced this kind of phenomenon have succeeded in allaying dissatisfaction and mitigating the negative effects.
Social media and the instant sharing of consumer reviews greatly influence the reputation and e-reputation of brands and businesses. It is therefore essential to control the perception of your brand on the Internet and social media to always be aware of a peak of satisfaction or dissatisfaction.
Monitor and cultivate your brand image
The image of a brand or business is to be constantly maintained. To carry out ever more relevant actions, it is essential to know how to measure your brand image and assess your reputation. It is in the light of these assessments that a company will be able to adjust its strategy and conduct effective and quality brand marketing and communication actions in order to have an external representation that corresponds to its identity and values.
The benefits of investing in brand advertising are definitive to sell more:
Increase the visit to our establishment: The consumer always goes first to those places that come to mind first.
Increase the consumption of our products: In the case of similar products, or those with low participation, choose the product of the known brand (more trusted), avoiding the possibility of being disappointed by the unknown brand.
Emotionally connect with consumers. Brands like McDonald's, Coca Cola, Disney … transmit values ​​of happiness and fun that position them ahead of their competitors.
Given the importance of creating a brand, we must be careful in the "how". Brand Advertising is the main body through which our brand speaks, through which it communicates (in addition to colors, image, environment …) therefore we must perfectly define what we want it to say about us.
To develop the advertising plan for our brand, we must clearly answer several questions:
What are the main characteristics of our brand? Why do we stand out from the competition? Do we like to be like this or should we reconsider what we want to be?
Who do we want to contact? And no, it can't be for everyone. Can anyone buy an Audi?
Where is the audience we are targeting and what is it like?
A fact: 80% of consumers do not remember after 3 days what they have seen, heard, or read about brands. Communication, advertising, must be constant to remain in the memory of your target audience.
A tip: Advertising is the way to stay in touch with our customers and increase sales, but before launching a product we must tell them who we are (who launches that product), so when we get them to trust us they will also in our products or services.
Conclusion
When we design an advertising campaign we have to take into account if we want to promote our products or services or our brand, since the communicational approach of our banners and campaigns will be totally different in one case or another.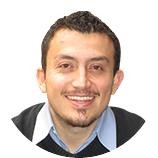 I'm a Digital Advertising / SEM Specialist with 11 years experience with Google AdWords, Bing Ad Center, Facebook, LinkedIn, Google Analytics and HTML. I have an extensive understanding of the various facets of digital marketing. I love to read about success stories that will inspire me or teach me something new–whether it is in business, sports, or any other field of interest. Passionate about helping business grow with the help of technology. I'm always ready to assist business in areas such as Marketing, Pay per click, SEO and content marketing.