Page Conversion – Apart from fabricating strategies that would effectively magnetize organic traffic to your website, you must also ensure that the major part of it is actually getting converted. Considering the humungous pool of market competition that is only swelling by the day, you might face a hard-time increasing your page conversion rate. However, there's a truth that we cannot steer away from accepting. That is, no matter how much time, effort, and resources you invest in levering traffic, the increase or decrease in the amount of conversion wholly depends on your potential customers.
Therefore, instead of beating around the bush and falling prey to hoaxes, you should rely on approaches that would genuinely prove profitable for your page. In order to make your task a little easier, in the following section, we will be jotting down some proven tips for surging page conversion without any additional hassle whatsoever!
Remove the extra fields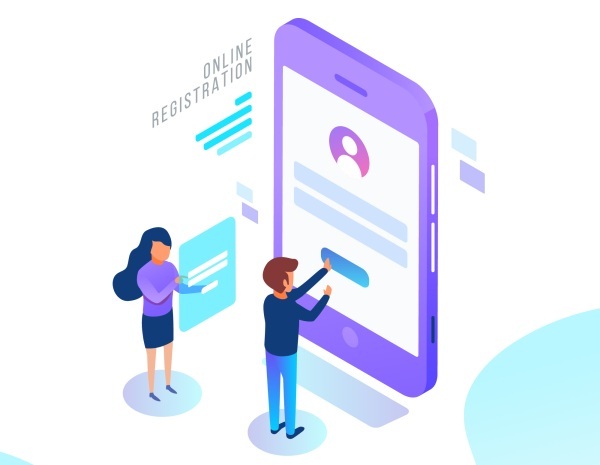 More often than not, websites scare their customers away by including too many fields in their online forms. We have come across innumerable companies that boast of an unparalleled collection of products and utterly simple user-interface but, lose out on customers on the checkout or, feedback page. Storing extra pieces of information such as their birthdays, occupations, likes, and dislikes and such others is indeed beneficial as far as strengthening customer relationships is concerned; but, going too deep into the details might backfire. Numerous market reports have claimed that removing the extra fields from each customer form can increase the conversion rate by a whopping 10%.
Add pop-ups to your site
As per statistics, the conversion rate of pop-up ads is a decent 3.09%. But, the good news is, if you capitalize on the feature mindfully and create eye-catching ads, the percentage can go up to 10%, or even 12%. The best part about relying on pop-ups lies in the fact that they efficaciously work for every site irrespective of its content. To get your hands on the best results, keep trying several offers like premium content, heavy discounts, free stuff, and new launches until you tumble on that one element that suits your website perfectly. Once you know which pop-up works the best in your case, attach a 30-second timer on the pop-up so that it automatically closes if left unattended for that span. Moreover, to make your pop-up a little less annoying, affix a cookie which would make certain that the former is visible to each user only once.
Remember that your objective here is to grab your customer's attention towards something that they cannot deny. In this process, the last thing you would want is to overcrowd the pop-ups and ruin customer experience. In fact, some findings have confirmed that websites that run limited advertisements gain higher conversion rates.
Work on the initial steps to make them easy
Nobody likes the feeling of being stranded in the middle of nowhere when they first enter a website. Understandably, a complex website can look a bit more sophisticated and serious than the others but, trust when we say that in most instances, they repel customers. As humans, we have a tendency of completing things that we start with but, our mind starts spiraling in the opposite direction whenever there are too many complications to tackle. Bear in mind that the customers are not bound to resort to your website because there is a string of substitutes waiting to welcome them. Hence, work towards making the initial steps really easy. Components such as page landing, filling out of forms should begin on a minimal note. For instance, on the first page, you can simply ask for the e-mail address or phone number and then move on to congregating the other particulars.
Add reviews and testimonials
Because we are dealing with a website for your company, it is evident that you must have had customers who have tried your products/services in the past. Thereby, it would be wise to place their testimonials and feedback on the homepage itself so that your future customers realize that you are not the only one bragging about your label. Besides, also include the logos of the brands you are selling on your page or that of the news channels or magazines where they have been featured. Social proofs like ratings and reviews are a way of passively negating the doubts and uncertainty that a first-time buyer might have. This plan, if used consciously, can boost the conversion rate by a massive 400%.
Do not shy away from keeping the negative reviews, if any, on your website as well because consumers are fully aware of the verity that no product/service can work smoothly in the market. In your attempt to craft a positive impression by deleting the negative comments, you can end up turning all the odds towards you.
Add a third-party signup service
For the uninitiated, alternative logins have gained quite some popularity in recent years. Almost every website today offers this feature and it's about time that you should turn to this scheme too to increase the conversion rate. Rather than compelling the customers to go through the elaborate procedure of creating a new profile from nowhere, have an option that will permit them to sign up via social media sites or their Google account. The reason why this method is so successful is that it is clean, practical, saves time, and most importantly, convenient.
Have live chat options on the website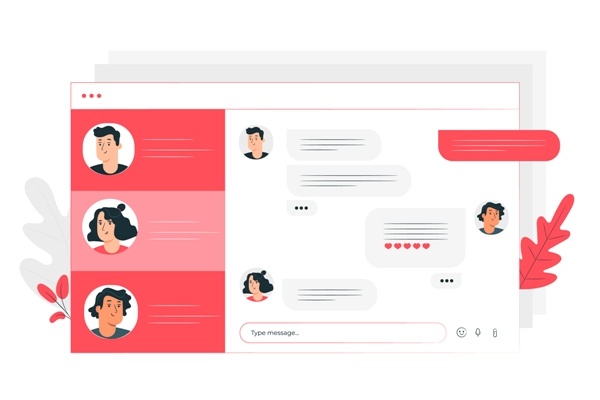 Speaking from a standpoint of experience, we have seen many customers who have added an item to the cart with the intention of buying it but, have backed out because of some simple lingering doubts. This is when the role of live chat options comes into play. You can have a bot answering the generic questions or, have a customer support team that is available 24*7 and can sincerely get back to the queries sent by the customers at the earliest. Furthermore, having the live chat tab will make way for a more subjective manner of resolving inquiries or, problems thus, plumping the page conversion rate.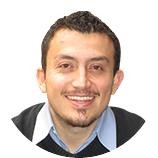 I'm a Digital Advertising / SEM Specialist with 11 years experience with Google AdWords, Bing Ad Center, Facebook, LinkedIn, Google Analytics and HTML. I have an extensive understanding of the various facets of digital marketing. I love to read about success stories that will inspire me or teach me something new–whether it is in business, sports, or any other field of interest. Passionate about helping business grow with the help of technology. I'm always ready to assist business in areas such as Marketing, Pay per click, SEO and content marketing.